Overview
When adding an Audience to a skill, you will need to set up the configurations for that Audience. This article will cover the audience configuration wizard.
Setting up an Audience

To set up an Audience for a particular skill, navigate to the Audiences section on the skill details page.
Select Setup Audience, and then choose the appropriate audience from the list. If you need to set up a brand new audience, see Managing Audiences.
General Setup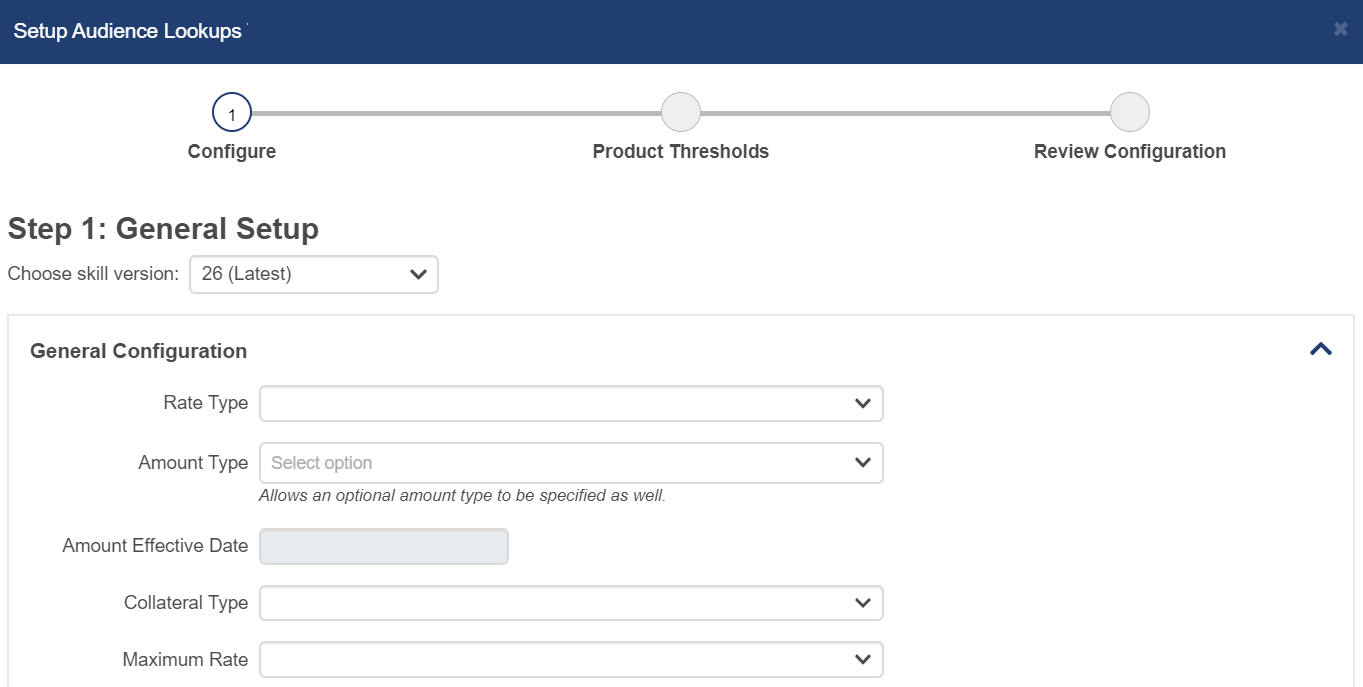 Once you've selected an audience, a pop-up window will open displaying the Audience Configuration Wizard.
Enter the appropriate configuration details and then select the Next button in the bottom right.
Add Product Thresholds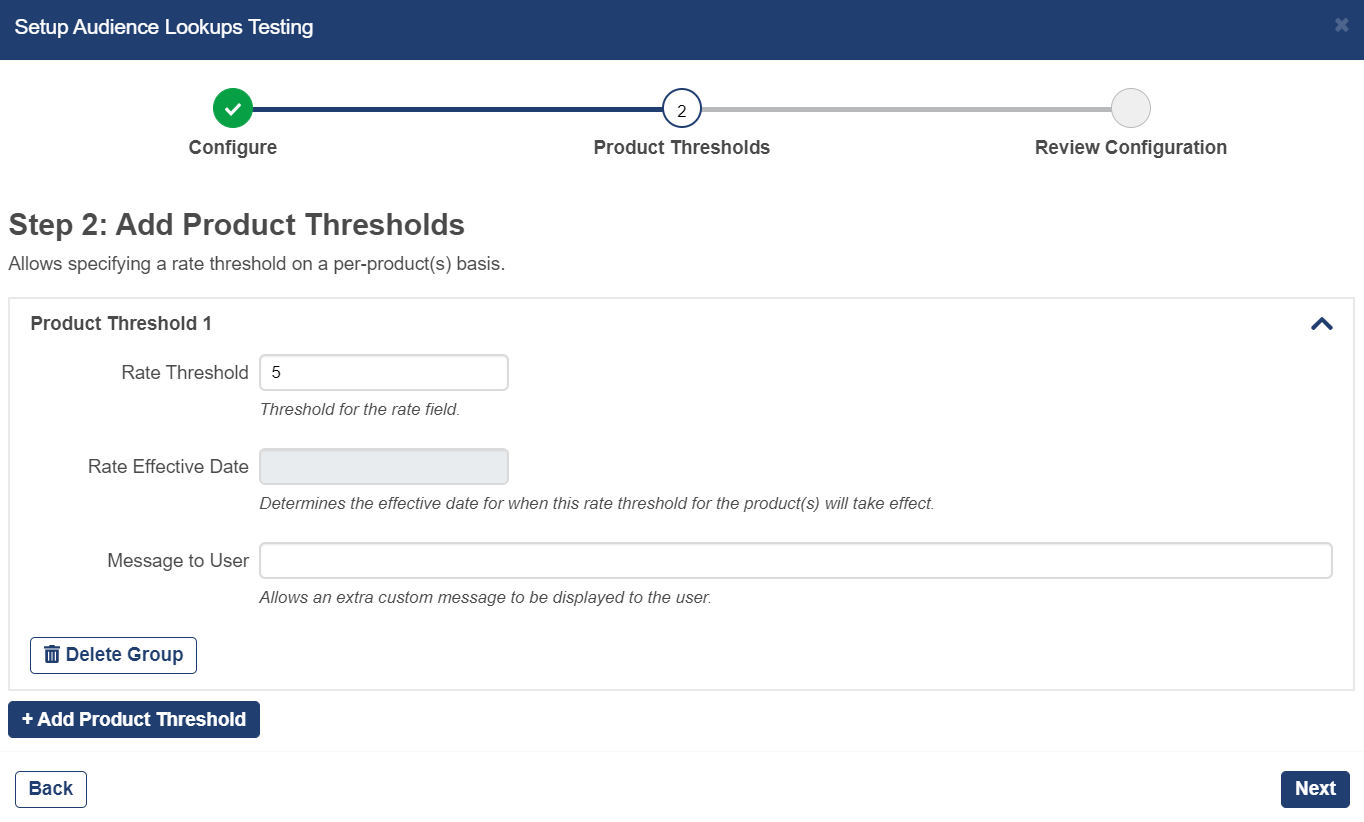 Next, enter any applicable product thresholds if the skill needs to segmented further. You can add more than one threshold by selecting Add Product Threshold. Note: This step will only appear on skills in which thresholds need to be set.
Select Next when finished.
Review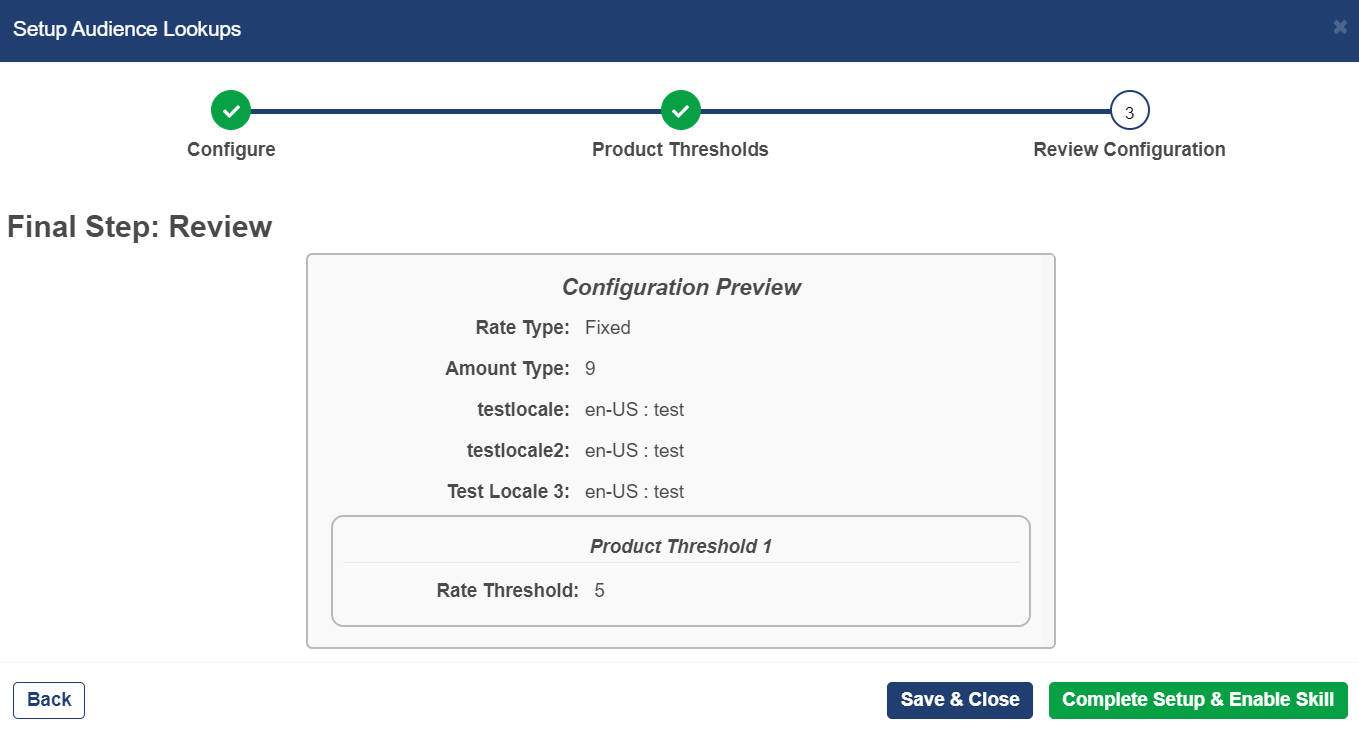 The last step allows you to review the configurations you just entered. If the preview is accurate, you have the option to Save & Close the window without enabling the skill, or you can Complete Setup & Enable Skill.